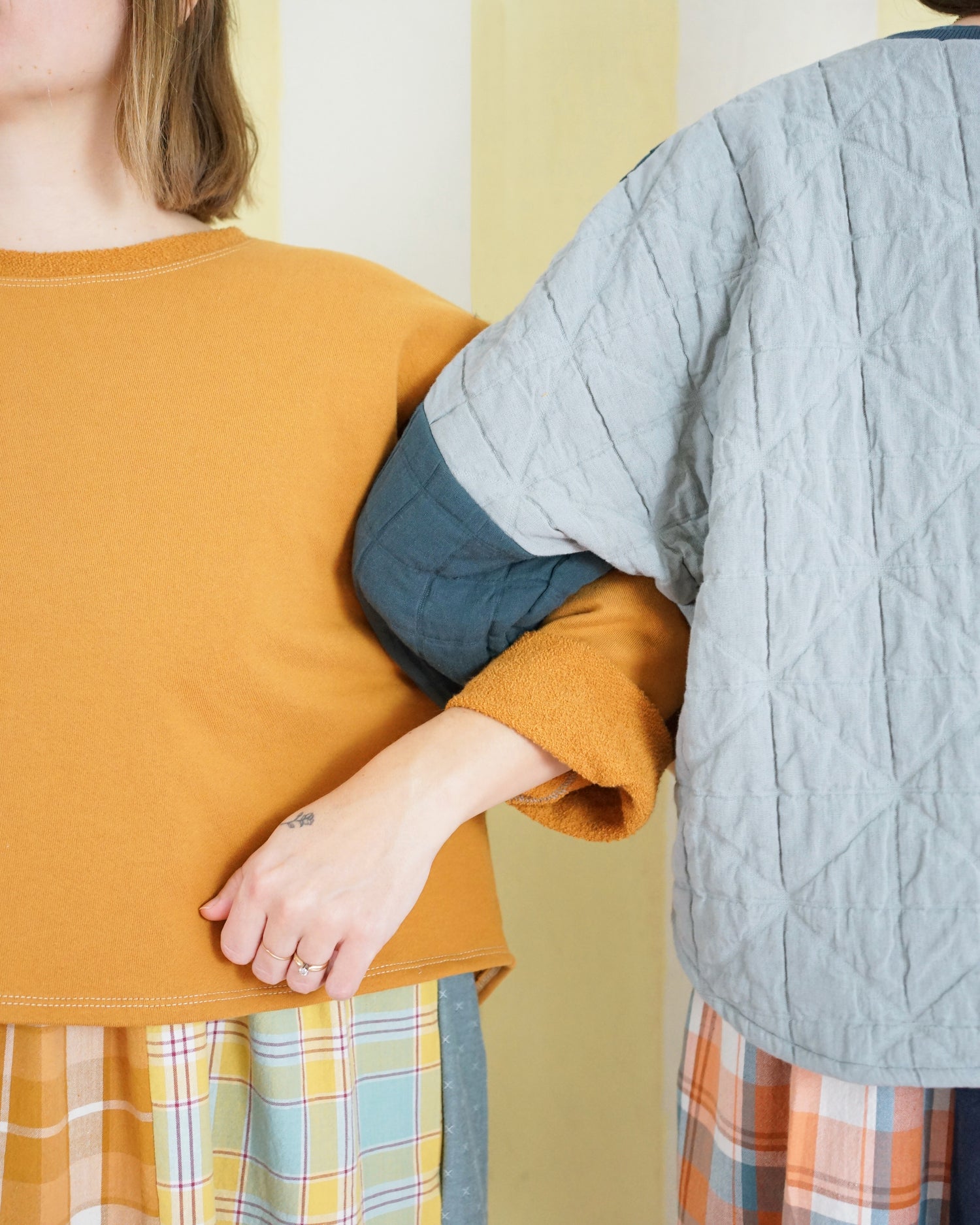 Welcome to the Club!
We're so glad you're here!
Our cozy internet corner is for sewists and by sewists: a place to learn together, encourage each other, and share helpful tips and ideas. Everyone is welcome and anything goes!
All Posts
We see sewing as more than sewing: it's a whole creative experience!
At Matchy Matchy Sewing Club, the only rules are the ones you make. If you need some inspiration, here are a few rules that we live (and sew!) by:
AIM FOR PERFECTLY IMPERFECT
If you ask us, mistakes are usually the best part about our work—and so we embrace them, celebrate them, and see what new creative magic they bring.
CREATIVITY DOESN'T HAVE TO BE COMPLICATED
Who says sewing has to be overwhelming? Not us! By adding in what's helpful and taking away what's not, we're creating a fresh and simplified take on everything you make.
MIX, REMIX, AND MIX AGAIN 
When there are a million ways to make a pattern, why stop at one? Our mix-and-match approach is not only a fulfilling creative exercise, it's a core part of our signature style. 
IT'S A GOOD THING TO NOT KNOW EVERYTHING
Never underestimate a first-time sewer! When you bring a fresh perspective along with a mix of other creative skills to the party? That's a recipe for magic right there.
COOL IS A STATE OF MIND
Our unofficial motto when designing and dressing. It doesn't really matter what you wear—if you know you can rock it, then you rock it! And trust us: you can. 
ENJOY THE WHOLE PROCESS
We see sewing as more than sewing: it's a whole creative experience! A chance to solve a puzzle, build confidence, find your style, make memories, and so much more to enjoy along the way.
HAVE FUN
We can't say it enough: the only real rule is to just have fun. Happy sewing :)